If you are a gallery owner or curator interested in hosting a Generalic exhibition, I can suggest the following combination of artworks made by Ivan Generalic and/or Josip Generalic.
For further info please do contact me.
o o o
Masterpieces, big oil on glass paintings
Requirements:
special packing and transport by truck
full value insurance
a lot of wall space
renown gallery or museum
Pros: representative, eminent display of the best artworks
Cons: expensive to organize, high cost of insurance and transport
Works available for exhibition: www.generalic.com/capital-masterpieces/
o o o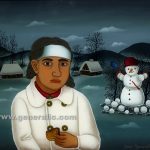 Medium and small oil on glass paintings and watercolours
Requirements:
o o o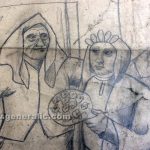 Drawings and sketches on paper (delivered unframed)
Requirements:
insurance
decent place for exhibition
aluminium snap frames or similar temporary framing
Pros: interestingness, sketches are rarely seen pieces of art, all works are transported rolled up in a single plastic tube
Cons: exhibitor must provide temporary frames or similar to present the works on the wall, process of framing must be done with great care by a professional as works on paper are very fragile
Works available for exhibition: www.generalic.com/drawings-ivan-generalic/ and www.generalic.com/drawings-josip-generalic/
o o o
… or combination of the above.